Description
Q1. ABC Ltd is a new set up Textile Unit in Silvassa and you are hired as a compensation consultant. The first task you have is to recommend compensation strategies that ABC Ltd. may follow. Which factors will influence the compensation strategies?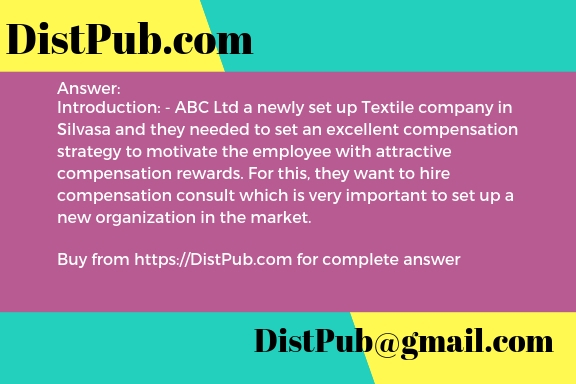 Q2. You are an HR Manager in SATYAM Teleservices. In a recent meeting of the Board of Directors, it was decided that the exercise of job analysis will be undertaken to set the compensation management process rolling. Which methods will you recommend for the job analysis process?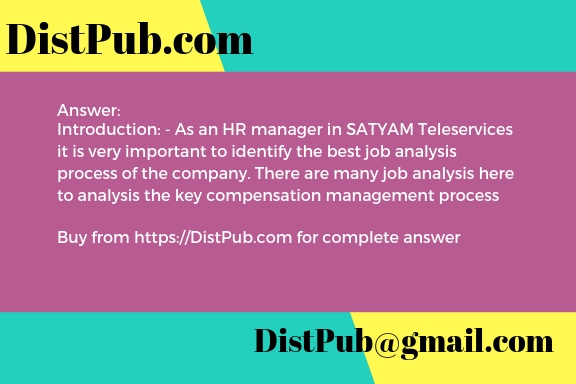 Q3. LMC Pvt. Ltd is a recently set up Medium Enterprise operating in the IT sector. The company has 50 employees in which 20 are females. The company has decided to offer benefits to its employees. In this background, answer the following questions.
Which legally required Benefits Company has to provide? (5 Marks)
What type of health care benefits the company can provide? (5 Marks)