Academic MBA Question:
Case Study
A manufacturing cos manufactures bangles for different sizes for the kids of different group. You are appointed as an expert. You selected 1 unit (As sample) in every 5 finished product. Total population size is 50. You checked every specification given to you. Below are the number of defects identified by you in each of the sample.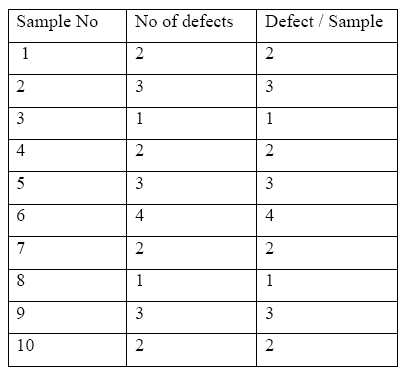 Question a: Calculate the UCL & LCL for the above mentioned scenario
Question b: How to calculate Cp and Cpk?
Academic Assignment Answer: