Description
Solution: Instant Downloadable
Note: You can download solution instantly after secured payment. We will activate download link manually if pay through PayTM or offline payment and it will take around one working hour.
Q: A of Delhi and B of Bangalore entered into a joint venture for purchase and sale of one lot of mopeds. The cost of each moped was Rs.3,600 and the fixed retail selling price; Rs.4,500. The following were the recorded transactions: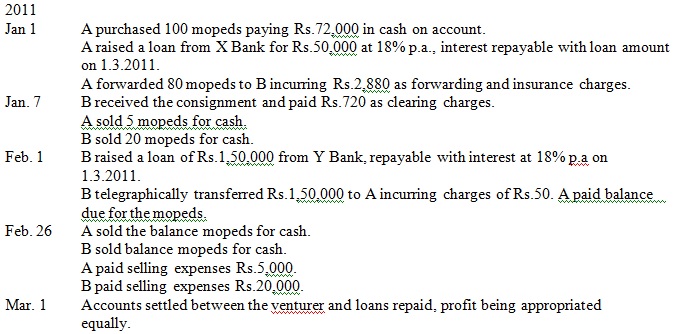 You are required to show Memorandum Joint Venture A/c.